Detailed Information
Tsuen Wan is situated in the southwest of the New Territories. Bounded by Wo Yi Hop Road and Texaco Road to the east, it extends to Tsing Lung Tau to the west and fronts the hilly areas of Tai Mo Shan to the north. Its southern boundary follows the coastline. Ma Wan and the northeast of Lantau Island are also part of Tsuen Wan District. With an area of 62.62 sq km, the district is home to a population of around 320 000.
According to the Guangdong yanhai tu (literally translated as "Nautical Chart of the Guangdong Province") in Yue Da Ji written by Kwok Fei in the Ming Dynasty (1368 - 1644), Tsuen Wan was formerly known as "Chien Wan", which literally means "shallow bay" in Cantonese. It was later renamed "Tsuen Wan" as the word "Chien" was considered inauspicious. In 1898, the population of Tsuen Wan was only around 3 000, many of whom were Hakka people, who mostly fished and farmed for a living. In the 1950s, with the inflows of capital, skills and labour, light industry began to flourish. Tsuen Wan gradually developed into the hub of the textile industry in Hong Kong and home to the booming clothing and electronics industries. In 1961, Tsuen Wan became the first satellite town in the New Territories, and was included in the New Town Development Programme in the 1970s. It is the first new town of Hong Kong.
As the local industries gradually diminished and new towns started to develop, many industrial buildings in Tsuen Wan District were converted for commercial or other uses. In recent years, an extensive covered footbridge network has been constructed in Tsuen Wan town centre. It connects Tsuen Wan MTR Station and Tsuen Wan West MTR Station, and interlinks various large housing developments, shopping malls and commercial buildings, providing convenient access for the general public.
While modernisation continues, traces of the old days are everywhere in Tsuen Wan. The Sam Tung Uk Museum, which was the home of the Chan clan in the past, and the Mills,a factory that witnessed the golden age of the textile industry in Hong Kong, are well-known examples. Famous temples scattered around Lo Wai and Fu Yung Shan, such as the Yuen Yuen Institute, Western Monastery, Chuk Lam Sim Yuen, and the natural landscapes of Tai Mo Shan Country Park and Shing Mun Country Park are all popular attractions.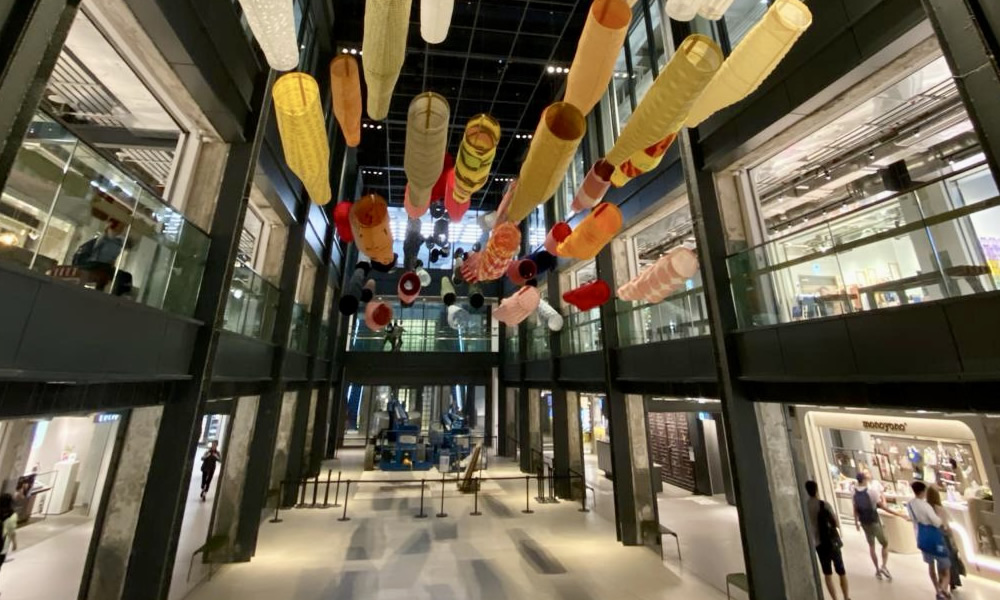 Spots
Sightseeing

Dining & Entertainment
Shopping
The information provided in this website is for reference only, and is subject to change in accordance with the announcement of relevant Departments or organisations. The Government does not make any express or implied warranty as to the accuracy, adequacy, reliability or timeliness in relation to such contents, and will not be liable for any errors in, or omissions from any such information.